Litton Village
While Litton is a quiet and small village, it still boasts some great facilities right on the doorstep.
Whether you're after a pub lunch or an evening meal, our local pub (the Red Lion) is open every day and serves a great menu of gastro classics. It's advisable to book if you're visiting on a popular evening!
There is a local village shop that is open 9AM-6PM and is often staffed by volunteers from the local community. You can pay a visit to have a tea and coffee, or a snack for lunch!
As for walking in the local area, St. Peter's Rock — also known as Gibbets rock — is based closed to Litton and can be seen on the A623 approach to the village. There's also short walks to neighbouring villages, such as Tideswell, that are easily accessed from Litton.
Litton and Tideswell act a centerpoint for lots of local festivities, some of which you may be lucky enough to catch on your visit. For instance, the local town hall is occasionally used for charity fundraising and events, and has played host to everything from dances to wine and cheese nights. Litton Night occurs once a year, where the whole village and surrounding area comes together for an evening of music, food, and entertainment. Tideswell food festival is also a fun day out for all the family.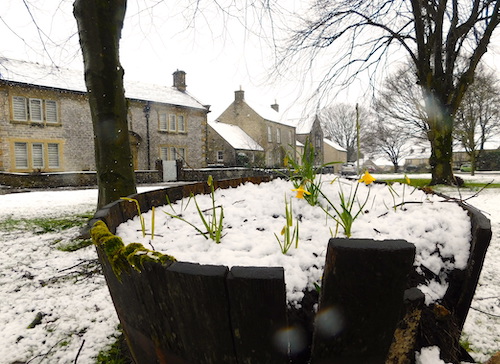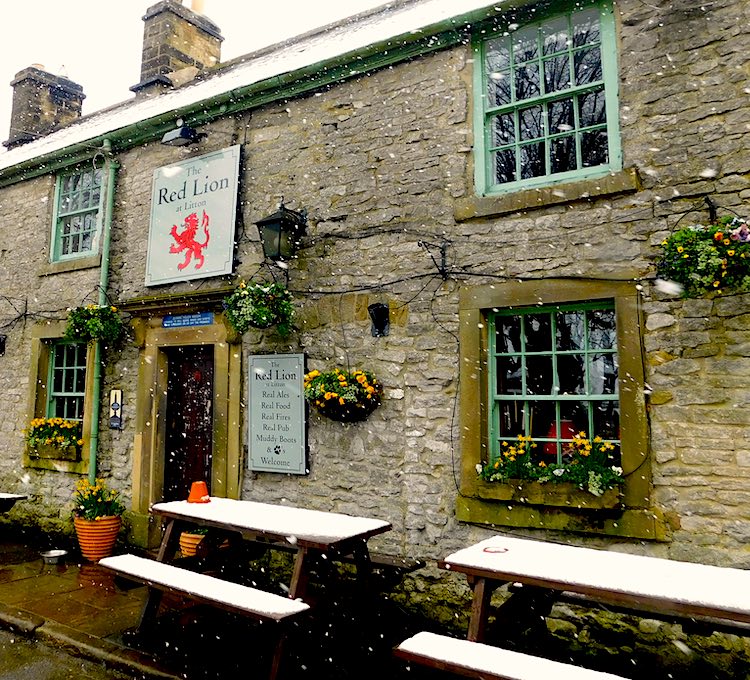 Litton also plays host to lots of traditional decorative well dressings in the summer. This 'folk tradition' brings together young and old to design beautiful decorative centrepieces in some focal points in the village. These are made from clay, with dried flowers and petals pressed into all sorts of colourful designs. These are found in villages all throughout the Peak District, and can be a fun way to take in the local area.
We can sometimes cater to groups larger than two, or even individuals. Please feel free to contact us if you have any queries about booking your stay at Hall Farm House at 01298 872172.
Hall Farm House has three comfy bed and breakfast rooms available, two of which have ensuite bathrooms. The third is a twin room. We are also happy to accommodate dogs if you wish to bring your four-legged friend to stay too!
Find out more about things to do in the Peak District area. We chose to base our business in Litton due to the beautiful surroundings and easy access to local cities, towns, and tourism spots. Easy access to Bakewell & Buxton.